Hip Pads

SILICONE: DressTech Silicone Hip Pads are high end hip pads, proudly made in the USA and backed by a 12 month warranty. Made with our proprietary blend of Echoderm medical grade silicone, DressTech Silicone Hip Pads have a realistic look feel and movement. They even warm to your body temperature so they truly feel like an extension of you! Durablend mesh reinforced, paper-thin edges resist tearing and disappear under tights and clothing for seamless curves and a flawless hourglass figure! With multiple sizes, styles and colours to choose from, what's not to love!
FOAM HIP PADS: DressTech Foam Hip Pads are an inexpensive and lightweight alternative to our Silicone Hip Pads. These foam crossdressing hip pads have a smooth finish with thin edges that disappear under several layers of tights.  DressTech exclusive foam pads give you a curvaceous feminine figure on a budget and can be used with our waist cincher for an even sexier hourglass appearance. These high quality foam hip pads were proudly made in the USA and even come with their own handy storage tote for easy transportation and UV protection!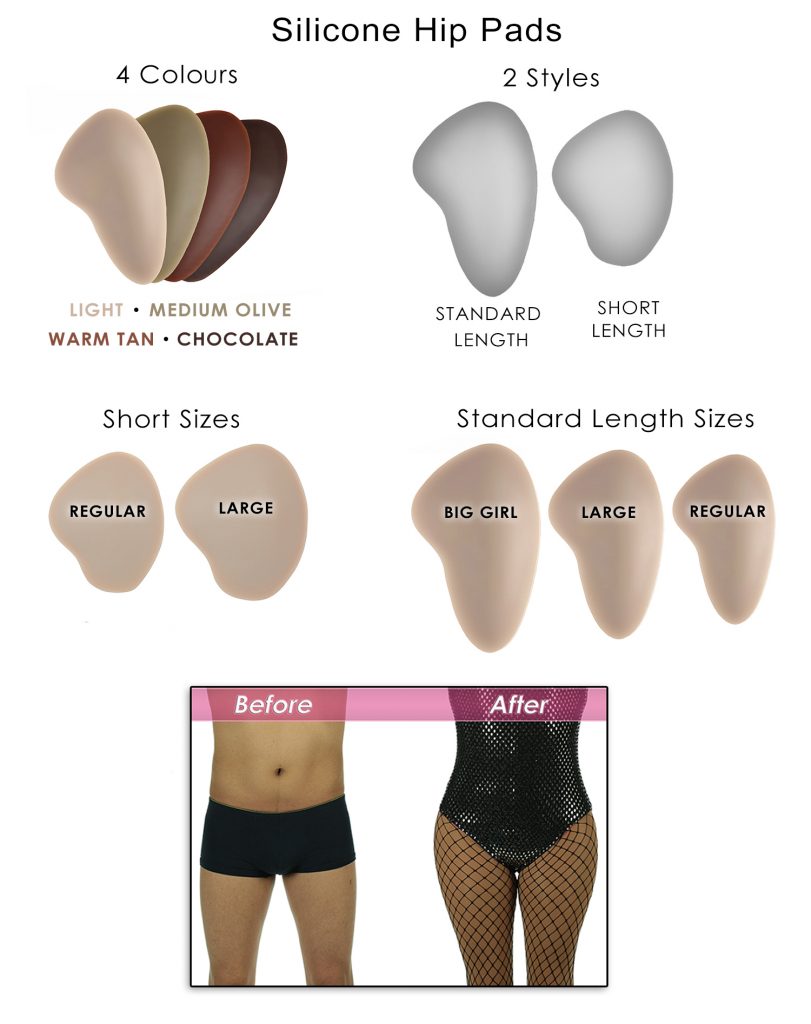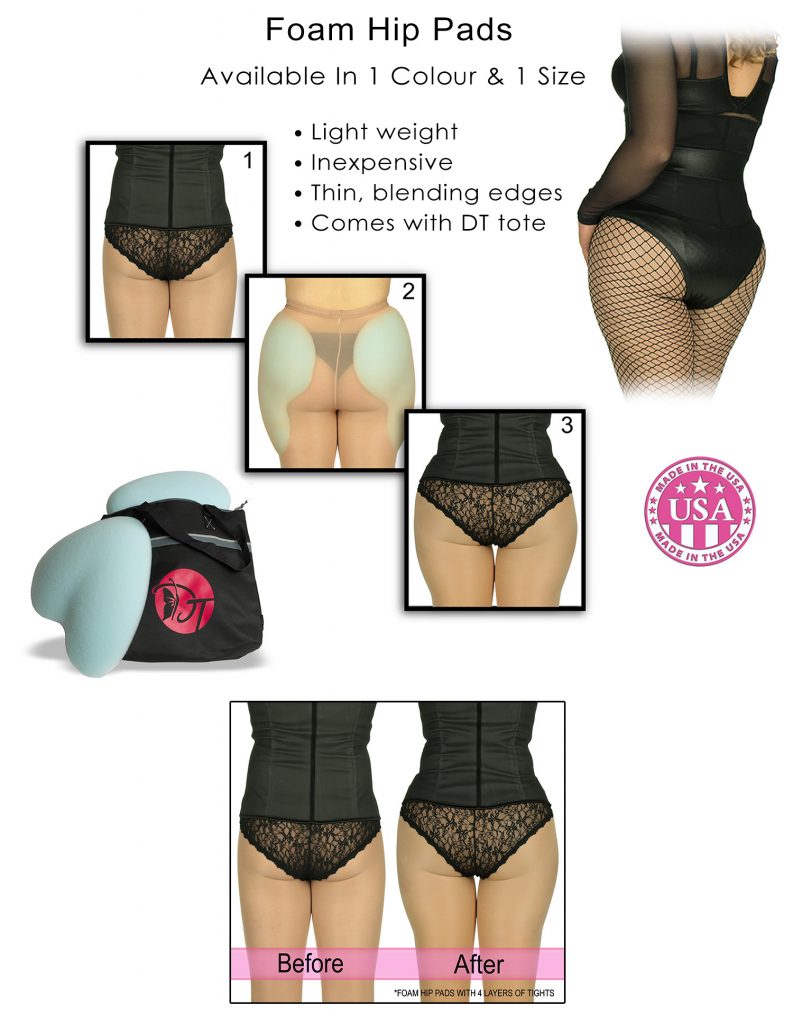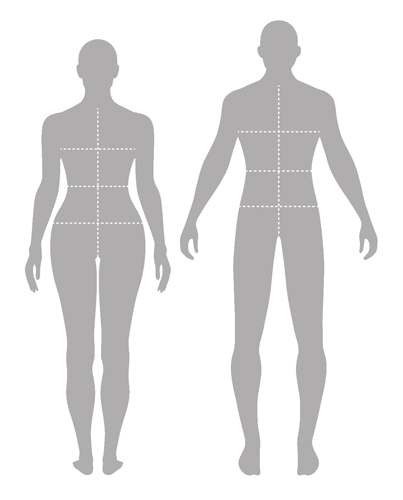 Examine the above silhouettes and notice how easily you can differentiate between the male and female bodies. Even from a distance, our figure can project a very strong indicator of our sex. Fortunately for us, it's possible to adjust our figures for a more feminine appearance!
Male Vs Female Figures
Males tend to have broad shoulders and narrow hips. The ideal male body is considered to have an inverted triangle shape. In contrast, the ideal female body is an hourglass shape, characterized by wide hips and a narrow waist.
Much attention has been paid to waist-to-hip ratios, which essentially measure the degree of curviness. The most attractive female bodies (i.e. Marilyn Monroe) have waist-to-hip ratios of around 0.7 while average female bodies are 0.80 to 0.85. Male bodies tend to run 0.90 or more.
How to Get a Feminine Figure
Enhance your hips and bum – A woman's estrogen levels cause her body to store excess fat in the hips, thighs and bum. DressTech manufactures a wide selection of silicone hip and bum padding to achieve these feminine proportions.
Slim your waist – Try a corset or cincher to flatten your tummy and reduce your waist. In addition, dark colours tend to provide a slimming appearance. When shopping for tops, you can't go wrong with black! Dark blue, purple and brown colors provide a similar effect.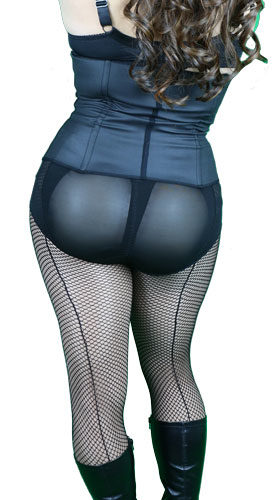 Above: Diana puts it all together with hip pads, bum pads, cincher and dark colours.